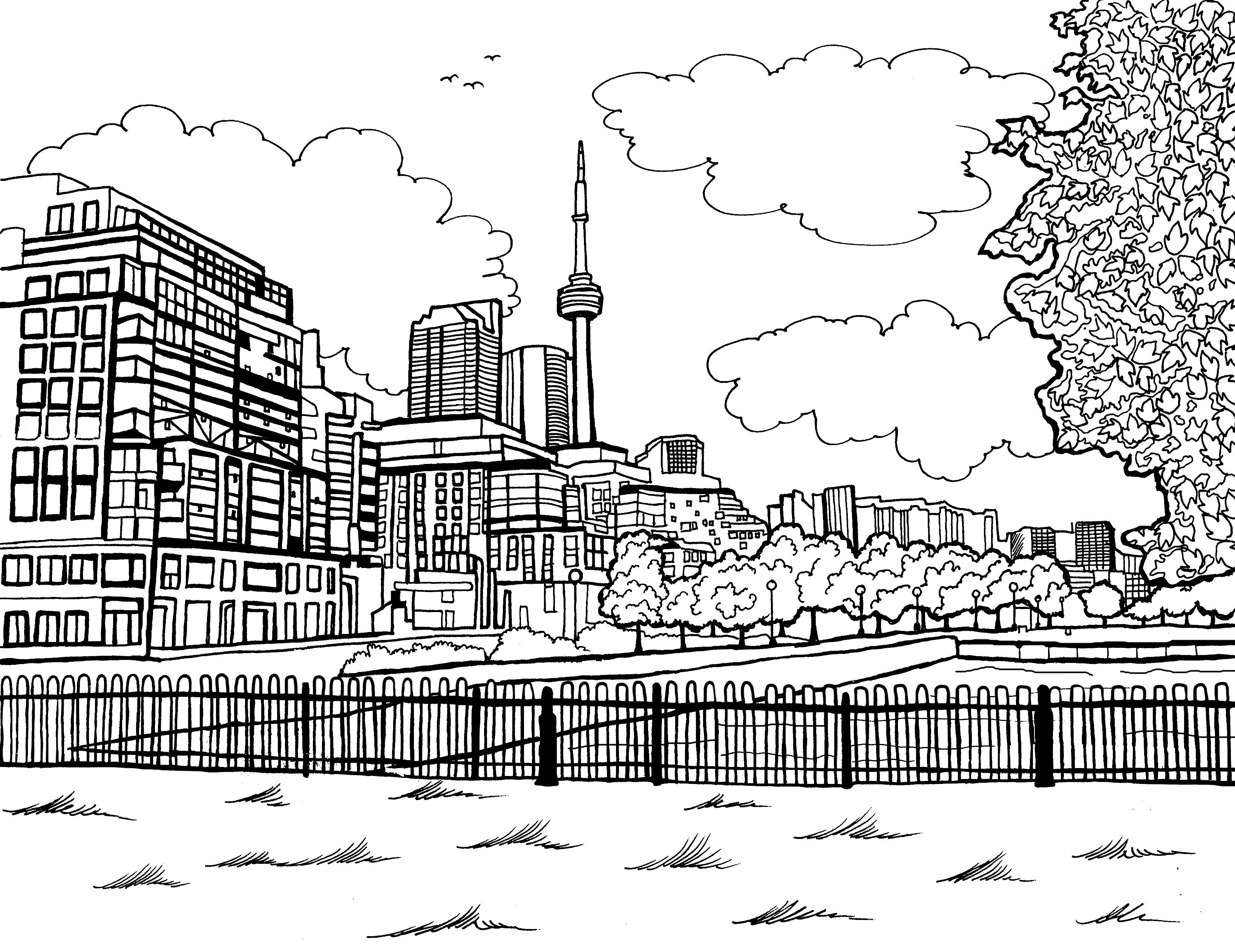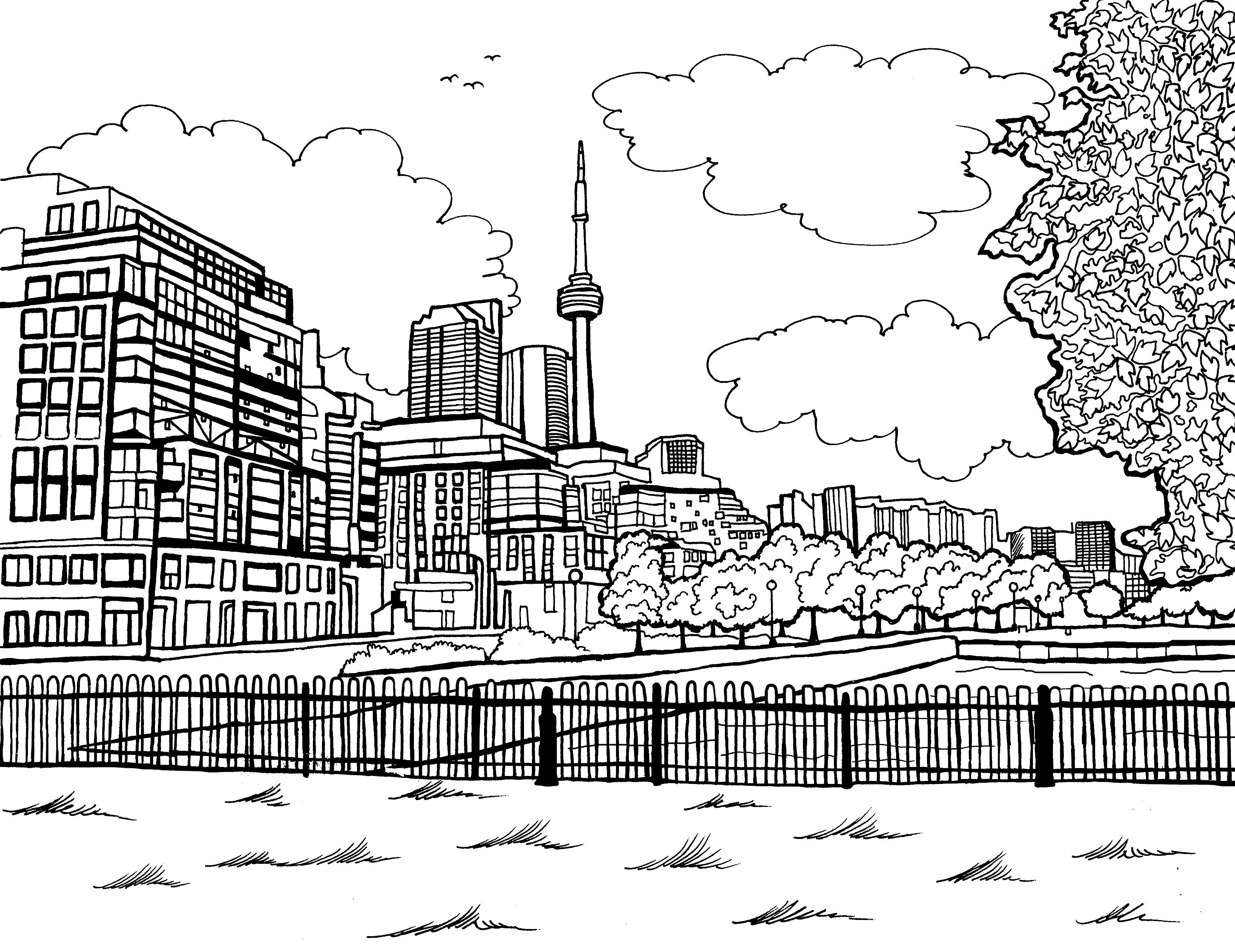 CN Tower, Toronto, Ontario, Canada - Free coloring page
Discover the architectural marvel of the CN Tower in Toronto, Ontario, Canada, with our engaging free coloring page. Standing proudly in downtown Toronto, the most populous city in Ontario and Canada, the CN Tower is a symbol of modern engineering and a celebrated landmark.
Completed in 1976, this towering structure reaches a height of 553 meters (1,815 feet). For nearly 32 years, it held the title of the world's tallest building, a record surpassed only in 2010 by the Canton Tower in China and the Burj Khalifa. Today, it stands as the ninth tallest free-standing structure globally and the tallest in the Western Hemisphere. The American Society of Civil Engineers has recognized it as one of the Seven Wonders of the Modern World.
The construction of the CN Tower was an immense undertaking, requiring the dedication of 1,537 workers over three years, working around the clock. This extraordinary effort, costing approximately 270 million dollars, resulted in a breathtaking architectural feat.
Engineered to withstand an earthquake of up to 8.5 on the Richter scale and winds of 260 mph, the CN Tower is a testament to architectural resilience. It endures an average of 75 lightning strikes yearly, safeguarded by grounding rods, and boasts near-perfect vertical alignment, deviating only by 1.1 inches.
Our free coloring page offers a chance to explore every detail of the CN Tower, from its imposing height to its robust construction. Whether you've visited Toronto or dream of doing so, coloring this illustration is a delightful way to connect with the city's spirit. And for an added Toronto experience, imagine dining at the Tower's Restaurant 360, a culinary journey with breathtaking views.
Color your way to Toronto with this page, keeping it as a memento of your travels or a gift for a Toronto enthusiast. Let each stroke and shade bring you closer to the essence of this Canadian icon.