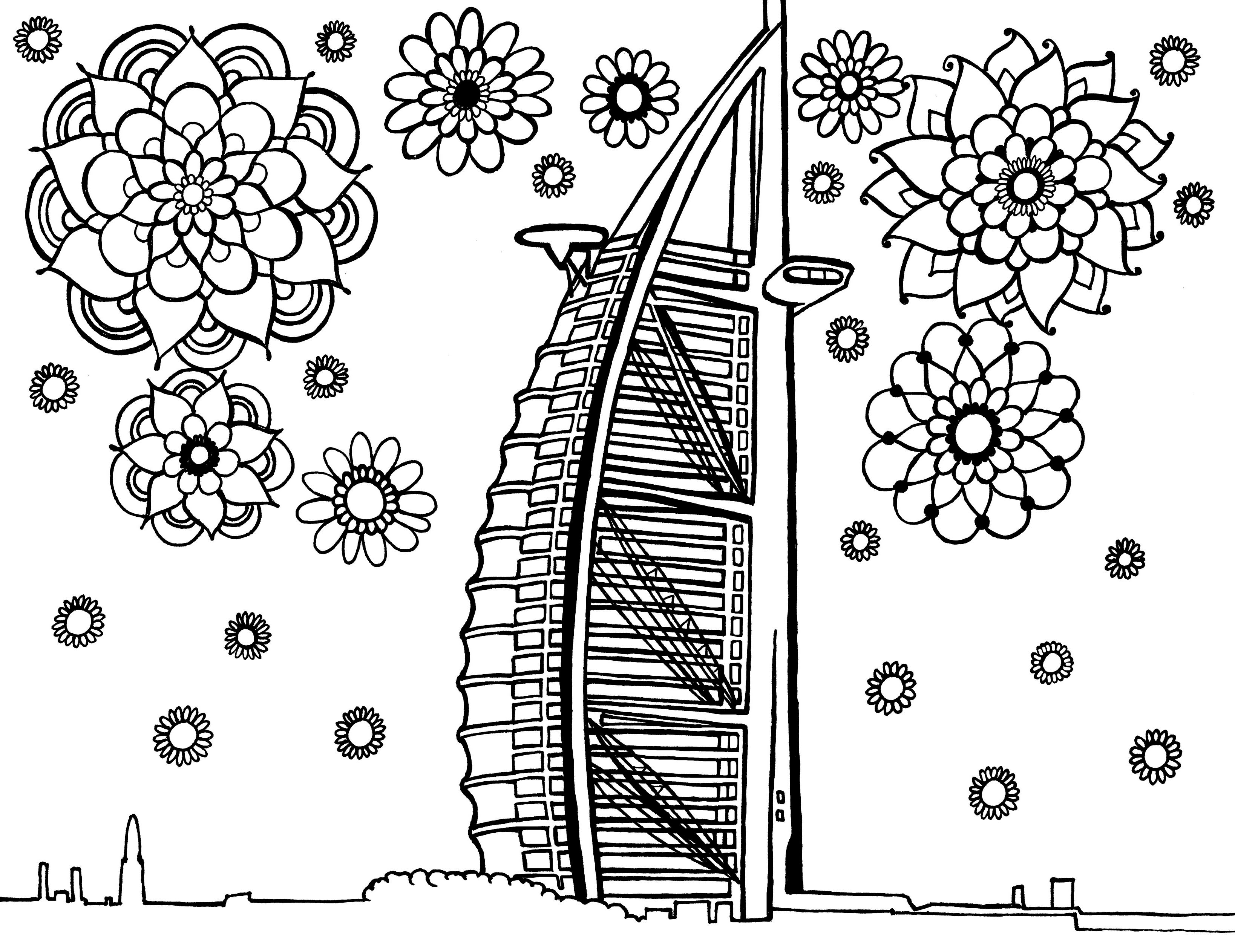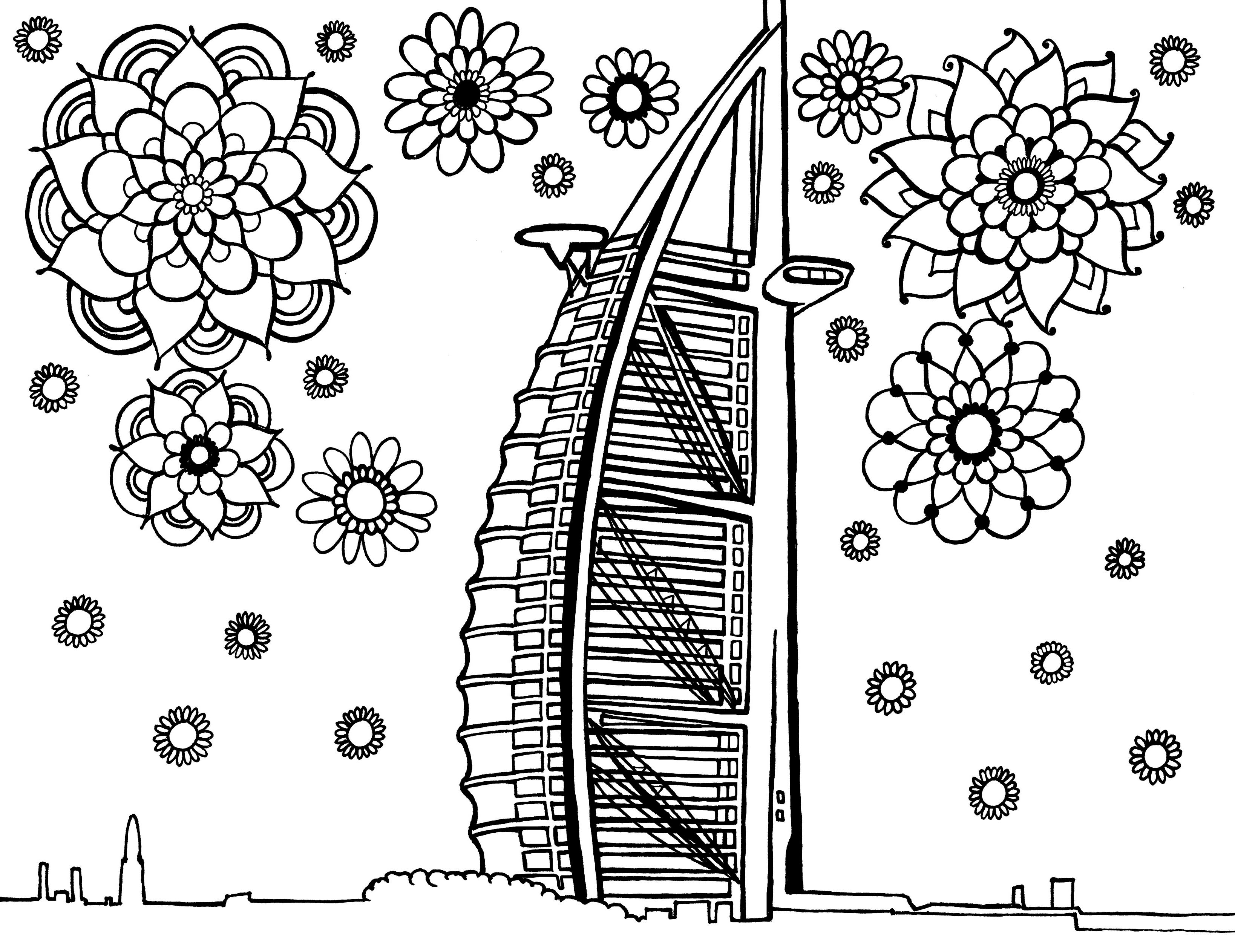 Burj Al Arab, Dubai, A Marvel of Modern Architecture on a Free Coloring Page
A Marvel of Modern Architecture on a Free Coloring Page
Dubai's Skyline Jewel: The Burj Al Arab Embark on a journey to one of the most iconic landmarks in the world with our free coloring page featuring the Burj Al Arab in Dubai. Nestled in a skyline that boasts the tallest building globally, the Burj Khalifa, the Burj Al Arab stands as a testament to Dubai's architectural ingenuity and luxury.
A Hotel Like No Other The Burj Al Arab, one of the tallest hotels globally, majestically rises from an artificial island 280 meters off the beach, accessible via a private bridge. Its sail-shaped design adds to its allure and uniqueness. Coloring this page, you can explore the architectural wonder that took five years to construct, from 1994 to 1999, at a cost of $1 billion.
Luxury in Every Detail With only 28 floors occupied, the Burj Al Arab houses 202 lavish bedroom suites. The largest spans 780 square meters, while even the smallest suite boasts an impressive 169 square meters. The pinnacle of luxury, The Royal Suite, priced at an astounding $24,000 per night, offers unparalleled opulence, including a helicopter pad and Rolls Royce shuttle service.
A Symbol of Celebrity and Extravagance The hotel has not only hosted international celebrities but has also been featured in numerous movies and TV series. It's a symbol of Dubai's ambition and luxury, famously known for its unique attention to detail, including a pillow menu with 17 different options for guests.
Dubai's Vision: Beyond Architecture Dubai's aspiration to become the happiest place on Earth resonates with many. This ambition extends beyond its architectural feats, adding a layer of cultural depth to your coloring experience.
Celebrity-Endorsed, World-Renowned The Burj Al Arab has been showcased in an 8-minute film featuring Gwyneth Paltrow, Kate Hudson, and Zoe Saldana, further cementing its status as a global icon of luxury and architectural marvel.
Color Your Way to Dubai's Wonders While a visit to Dubai and the Burj Al Arab might be a dream for many, our coloring page offers an immediate, peaceful exploration of this wonder of the modern world. Add vibrant colors to the illustration and experience a piece of Dubai's luxurious lifestyle from your home.
All art from You-Color  are copyrighted and are for personal use only