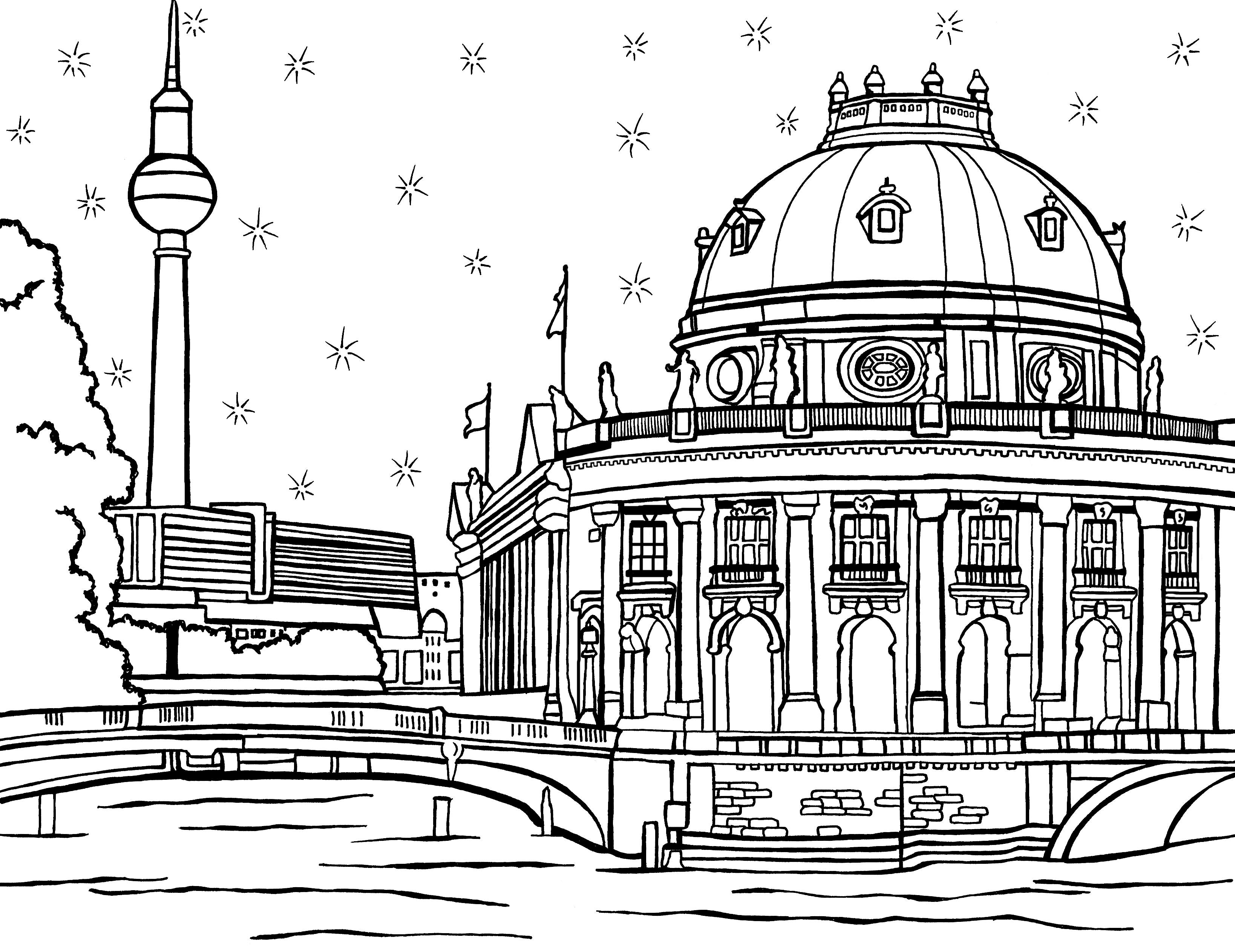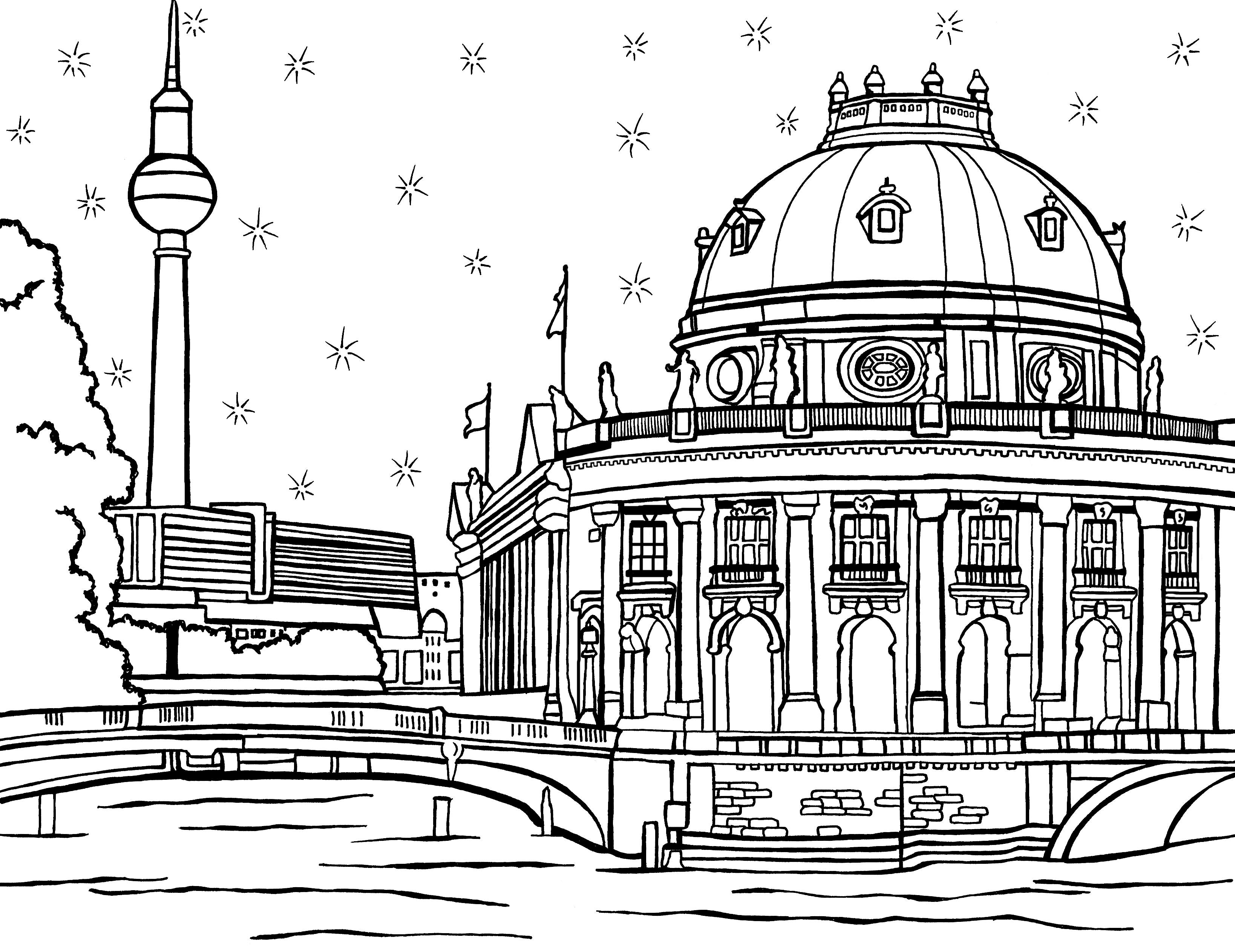 Bode Museum, Berlin, Germany : A Cultural Treasure on a Free Coloring Page
Bode Museum on a Free Coloring Page
Discover Berlin's Artistic Heart: The Bode Museum Embark on an artistic journey to Berlin with our free coloring page featuring the Bode Museum, nestled in the city's historic heart on 'Museum Island.' Formerly known as the Kaiser-Friedrich Museum, this site is not only a popular German attraction but also a revered destination among Europe's top museum sites.
A UNESCO World Heritage Site in Color Constructed between 1898 and 1904 under the directive of German Emperor William II, the Bode Museum showcases the elegance of Baroque Revival architecture. As you color, let the intricate exterior details transport you to this emblem of Berlin's rich cultural landscape.
Inside the Bode Museum: A World of Ancient Art and Coins The true wonders of the Bode Museum lie within its walls. It houses an array of ancient art, coins, and medals, offering a glimpse into human history. The "One God" collection, featuring artifacts from early Judaism, Islam, and Christianity, is a highlight you can bring to life through coloring.
Byzantine Art and a Historic Coin Collection Dive into the "Late Antique and Byzantine Art" collection, the largest of its kind in Germany, through your coloring page. Spanning from 300 to 1500 AD, these treasures from Italy, Turkey, Greece, Africa, and Russia illustrate a vibrant historical tapestry. The museum's extensive coin collection, encompassing over 500,000 pieces, represents a unique narrative of human history in metal, waiting to be colored and appreciated.
A Portal to Berlin's Artistic Heritage While a visit to the Bode Museum in Berlin is a journey through art and history, our coloring page offers an immediate, tranquil exploration of this cultural landmark. Add vibrant colors to the illustration and experience a piece of Berlin's art scene from your home.
The Bode Museum: An Invitation to Explore and Color Our free coloring page is more than just an artistic endeavor; it's a journey into the heart of Berlin's cultural splendor. Let each stroke of color take you closer to the essence of the Bode Museum, making your eventual visit all the more meaningful.