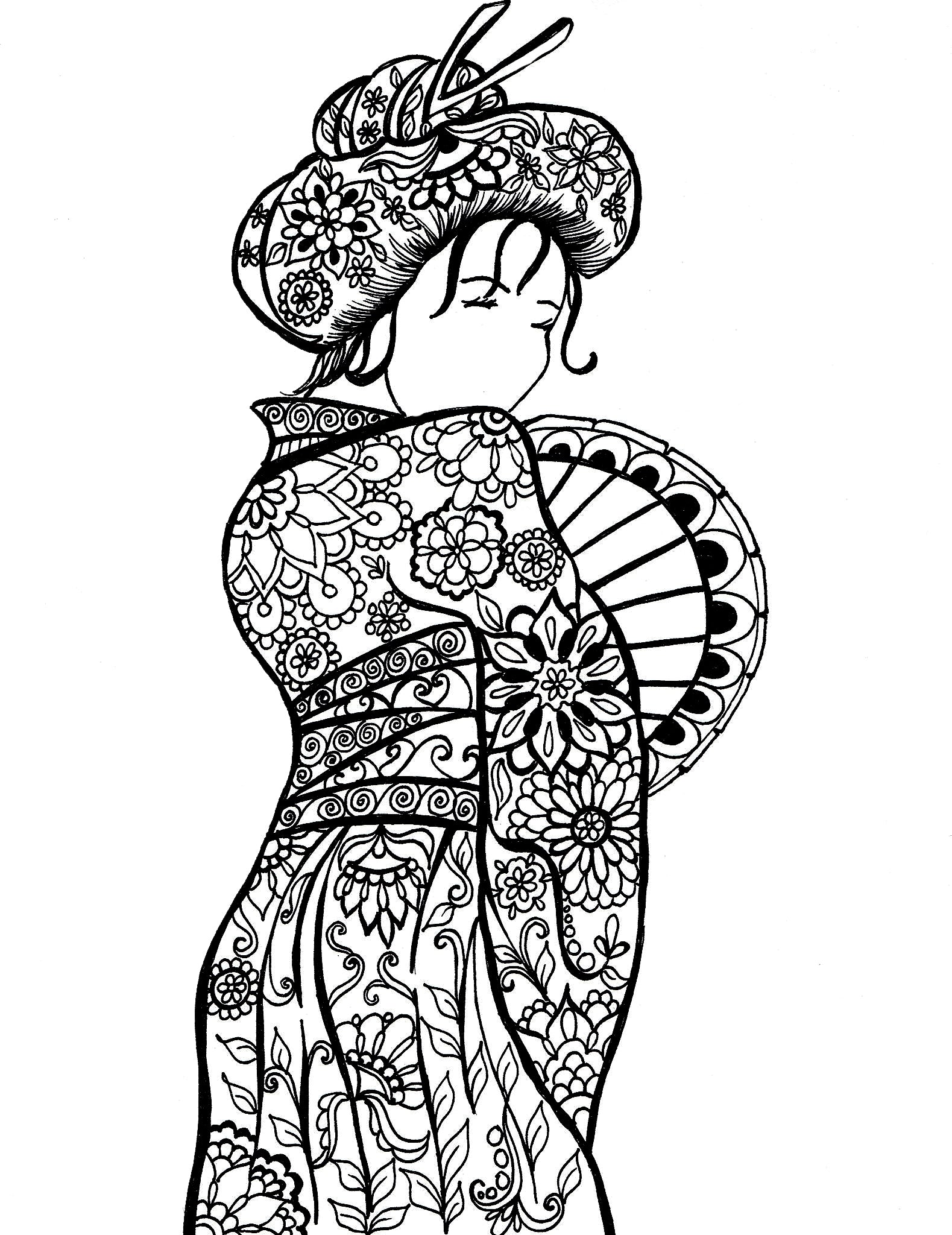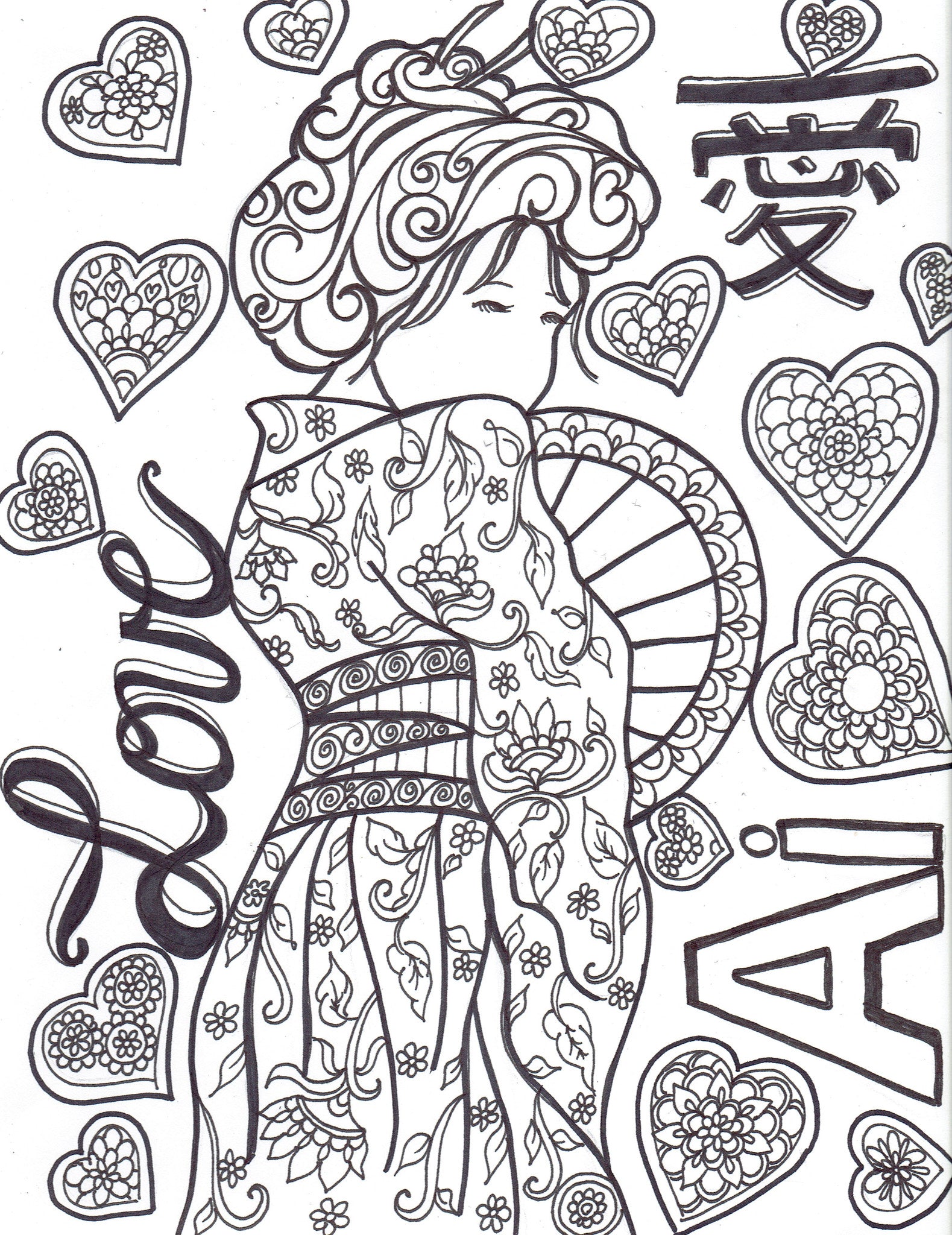 Ai - Love in Japanese
Ai - Love in Japanese - free coloring page

Love is all you need ... enjoy coloring this geisha and learn how it is spelled and written in Japanese. 
So how does one become a geisha? Some girls were sold to the okiya or geisha house, however, this wasn't too common in more reputable districts (a geisha district was called a hanamachi). Daughters of geisha usually became geisha themselves, and would most likely be the successor, to the geisha house.

During the first stage of training, the girls would be put to work as maids and have to do everything they were told. This stage of training was called Shikomi. The youngest of all the girls, or the newest to the house, would have to wait up until the most senior geisha returned home and assist her in getting ready for bed. This could be as late as two or three in the morning.

Also during this time, the girls would be attending the hanamachi geisha school. Today's girls still follow this custom to learn the traditions, dialect, and the dress.
Once the girl has finished her Shikomi training by becoming proficient in all of her classes and passing a dance exam, she was relieved of her "maid" duties and moved to the second stage of training,  Minarai's training would be done in the field, however, they would not take part in the more advanced levels. They were they mostly to be seen and not heard so to speak. It is the Minarai's form of dress that we have adopted as what a geisha looks like.          (Source: Wikipedia)
All art from You-Color.com are copyrighted and are for personal use only.