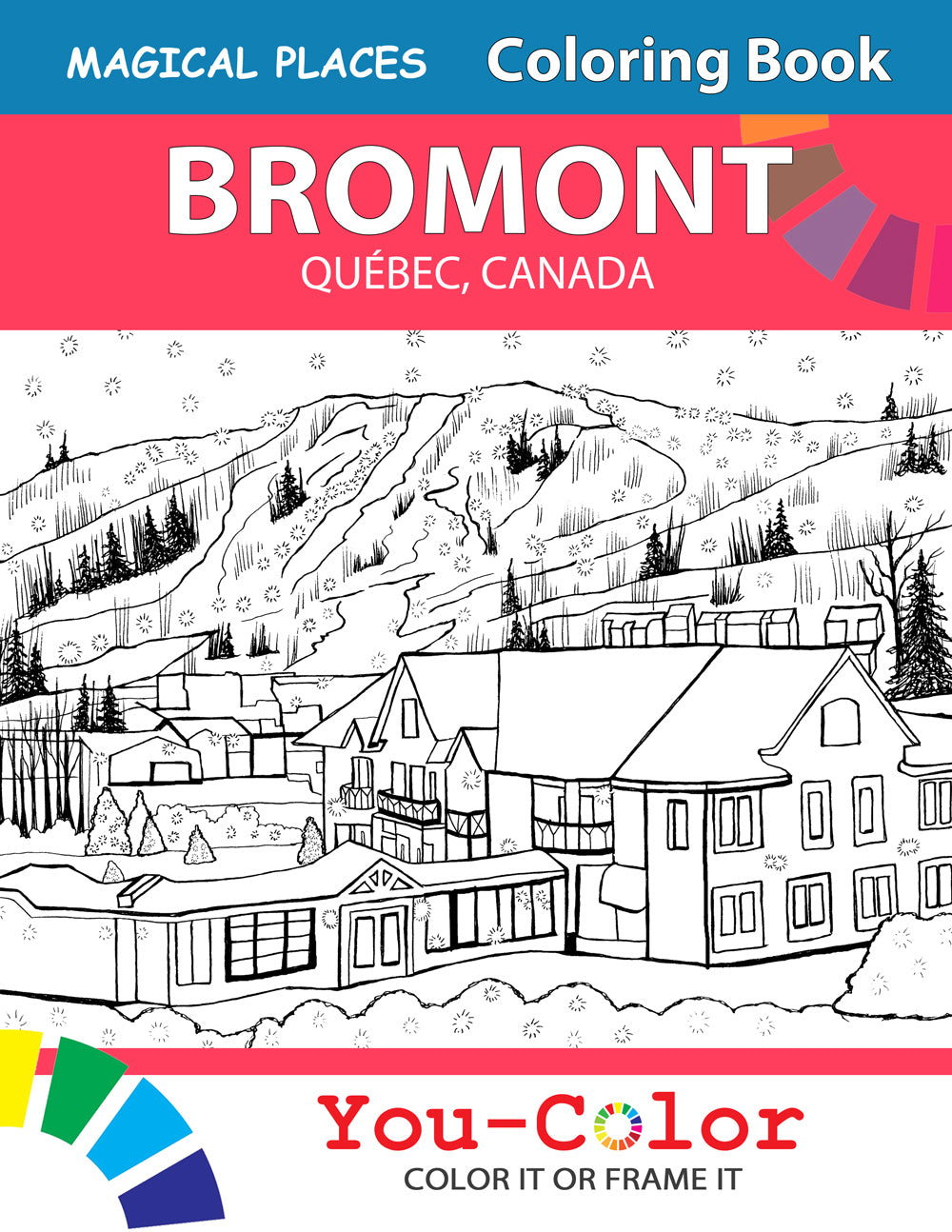 Bromont Livre à colorier: Bromont, Magical Places Coloring Book - 2nd Edition - Bilingual
Number Of Pages: 60 
EAN: 9781701861114
Package Dimensions: 11.0 x 8.5 x 0.2 inches
Languages: French & English
Découvrez Bromont, avec ce livre puisqu'il est rempli de son histoire et des faits intéressants. Vous pouvez choisir de garder les dessins en souvenir de votre visite à Bromont ou de les colorier et de les encadrer fièrement!Vous pouvez utiliser des crayons bois, des feutres et de la peinture acrylique.

Bromont est une ville située dans la Municipalité régionale du comté Brome-Missisquoi, dans la région administrative de la Montérégie, dans la province de Québec, Canada, et est en bordure des Cantons-de-l'Est, de l'autoroute 10, sur les rives de la rivière Yamaska à mi-chemin entre Montréal et Sherbrooke.
Enjoy Coloring and Discovering Bromont, Quebec, Canada. This wonderful coloring book is filled with its history and interesting facts. You can choose to keep the drawings as a souvenir from your visit to Bromont or color them and frame them proudly! You can use pencils, felt pen and markers and acrylic paint.

Bromont is a town located in the Brome-Missisquoi Regional County Municipality, in the administrative region of Montérégie, in the Province of Quebec, Canada, and is on the edge of the Eastern Townships, from Autoroute 10, on the banks of the Yamaska River halfway between Montreal and Sherbrooke.