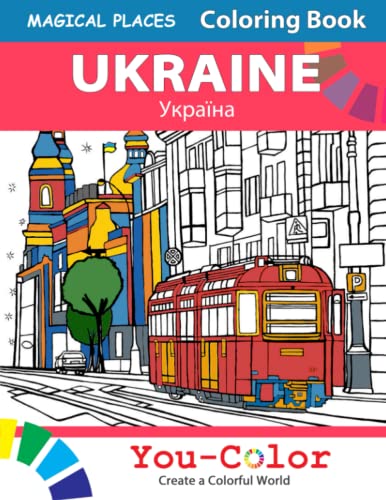 Ukraine Coloring Book by You-Color - supporting Ukraine: Discover the beauty of Ukraine: An exquisite coloring book to show your support
Number Of Pages: 78
EAN: 9798386814793
Package Dimensions: 11.0 x 8.5 x 0.2 inches
Languages: English

Discover Ukraine with the Ukraine Coloring Book by You-Color! This adult coloring book is not just a healthy activity, but also a way to express your love and support for Ukraine. With every purchase, 50% of the profits go directly to the Red Cross to help those in need in Ukraine. 

Featuring stunning illustrations and captivating written descriptions of Ukraine's landmarks and the daily life of Ukrainians.